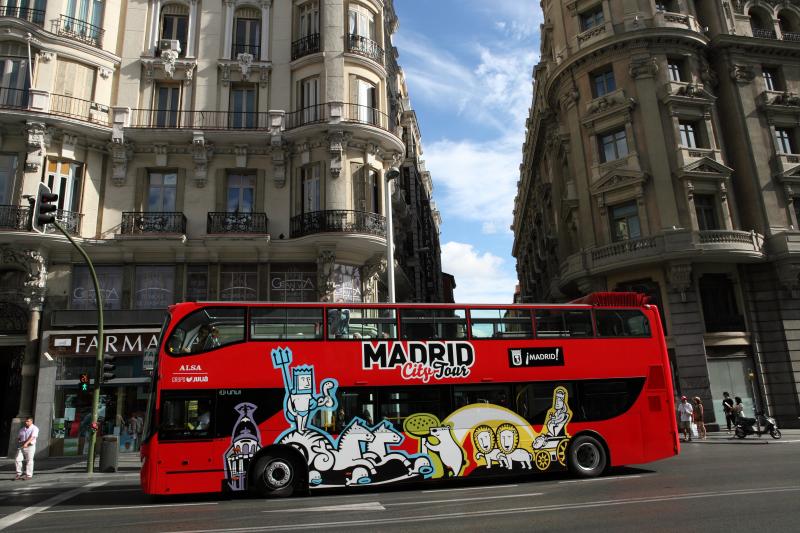 Hop-on Hop-off Madrid City Tour
Hop-on Hop-off sightseeing in Madrid is a great way to see Madrid, in your own pace. Hop-on Hop-off sightseeing is the funniest and easiest way to know and see Madrid from a double-decker bus.
Refundable tickets Refundable tickets
Refundable up to 48 hours before performance date. A cancellation fee of up to 20% pr. ticket may apply
Duration: 1 hours 20 minutes
What's included?
When boarding one of the many buses, you will be given a map of the city and discount checks for different shops and restaurants in the city.
English helpdesk

020 3870 3444
Need help with your booking? We will gladly answer your questions.