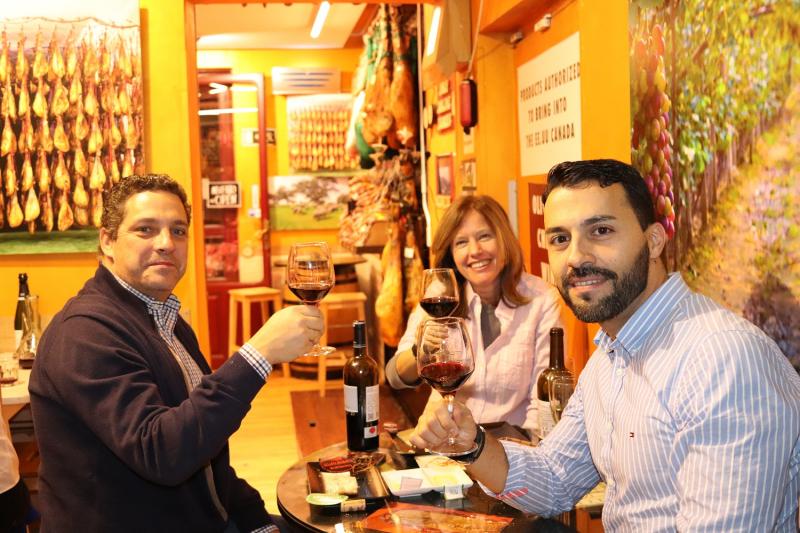 Spanish Wine & Local Cheeses Tasting
Enjoy a delicious tasting session central Madrid! You visit a classic spanish restaurant, where you taste glasses of rosé, white and red wine. A local guide is with you, providing knowledge about this type of gastronomy, while you enjoy the delicious wine. With this experience comes different sheep-, cow- and goat-milk cheeses, which contains the right amount of savoriness to go perfect with the wine!
What's included?
- Five glasses of wine: Two reds, two whites and one rosé.
- Spanish cheese tastings.
- Gastronomy-specialist local guide.
- Guided visit to to a classic Spanish restaurant.
Directions
Spanish Wine & Local Cheeses Tasting
Address
Plaza de Isabel II 28013 Madrid
English helpdesk

020 3870 3444
Need help with your booking? We will gladly answer your questions.